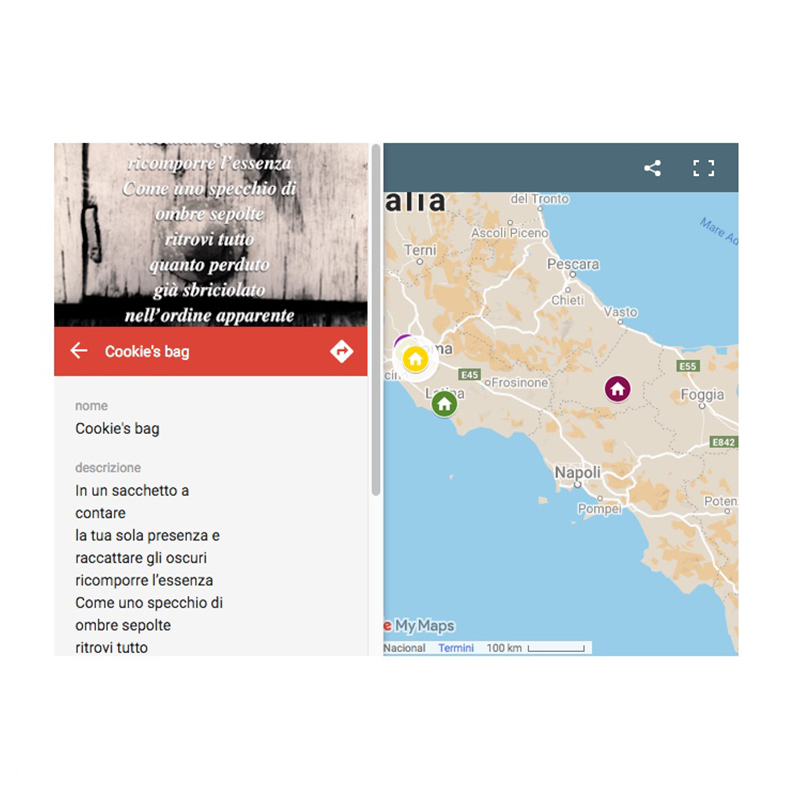 Carto-grafie domestiche! Un progetto di Maria Rosaria Deniso e Ariele Di Mario.
Raccogliere in una cartina una foresta di case interiori, seminare interiorità per un incontro futuro. Attraversatela in lungo e in largo, per esplorare nuove interiorità, nuovi modi di dire, raccontare, mostrare ciò che può voler dire "sentirsi a casa".
A cura di Muri Diversi – Bologna.
Carto-grafie domestiche!  A project by Maria Rosaria Deniso and Ariele di Mario.
Collect a forest of intimate houses on a map, sow inwardness for a future encounter. Cross it far and wide, to explore new interiorities, new ways of saying, telling, showing what it means to "feel at home".
Curated by Maria Various – Bologna.