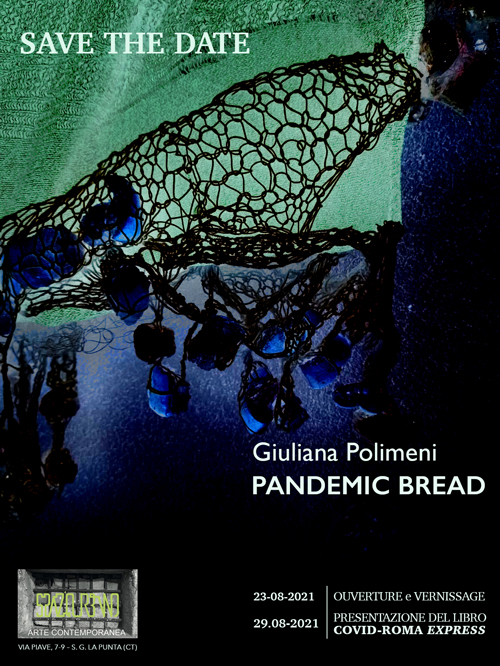 Riflessioni su percorsi esistenziali, momenti di vita quotidiana, pagine di una enciclopedia di vissuti:
mappe umane della Pandemia da SARS-CoV2.
Nelle opere in mostra e nel libro COVID-ROMA EXPRESS.
Reflections on existential paths, moments of daily life, pages of an encyclopedia of experiences:
Human Pandemic Maps from SARS-Cov2.
In the works on display and in the book COVID-ROMA EXPRESS.
Galleria SPAZIO URBANO – ARTE CONTEMPORANEA
Via Piave, 7-9 – S. Giovanni La Punta (CT)
si riceve per appuntamento: +393473021345